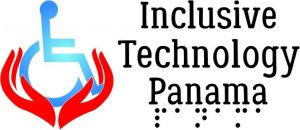 Somos una empresa Panameña dedicada a vender y comercializar ayudas y apoyos tecnológicos para personas con discapacidad.
ITP busca proveer las herramientas necesarias para re-definir el potencial humano, logrando que la tecnología forme  parte de la vida diaria de las personas con necesidades especiales o con discapacidad, promoviendo una conciencia pública y colocando "Soluciones Especiales" que proporcionen el acceso a las tecnologías convencionales de cómputo que son hoy en día herramientas de trabajo, educación y comunicación esencial  al alcance de las personas con discapacidad.
We are a Panamanian company dedicated to sell and distribute techn aids for people with disabilities.
ITP seeks to provide the necessary tools to re-define the human potential, making technology part of everyday life for people with special needs or disabilities, promoting public awareness and placing "Special Solutions" that provide access to conventional technologies that are essential  for today's working, education and communication tools for the people with disabilities.